Don't miss out on the latest news!
Here you will find current information about alphatronics:
We are the winners in 2021
In an extensive comparison test carried out by leading specialist magazines ProMobil and Caravaning, our SLA Line+ was named as the winner.
The TV from our SLA range was the only TV to achieve the "very good" classification.
We are very pleased to receive this recognition.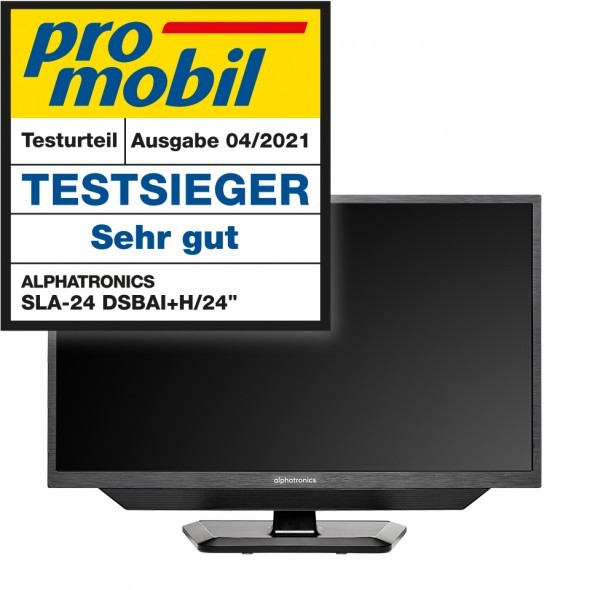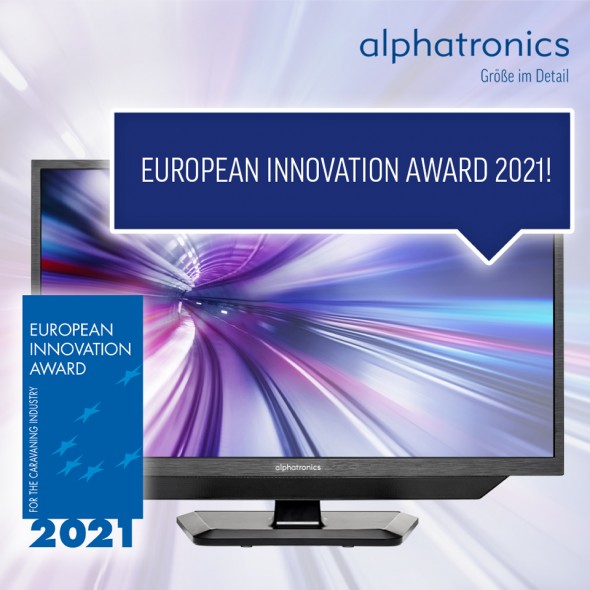 Nominated: European Innovation Award 2021
alphatronics is nominated for the EUROPEAN INNOVATION AWARD 2021 in three categories: technology & connectivity, camping accessories and overall concept accessories. We are delighted with these nominations and excited to see what the jury decides at the digital awards ceremony.
New! alphatronics online accessories shop
Visit our extensive online accessories shop to discover a wide range of innovative products from alphatronics and its partner brands, all of which offer first-class mobile entertainment. Happy browsing!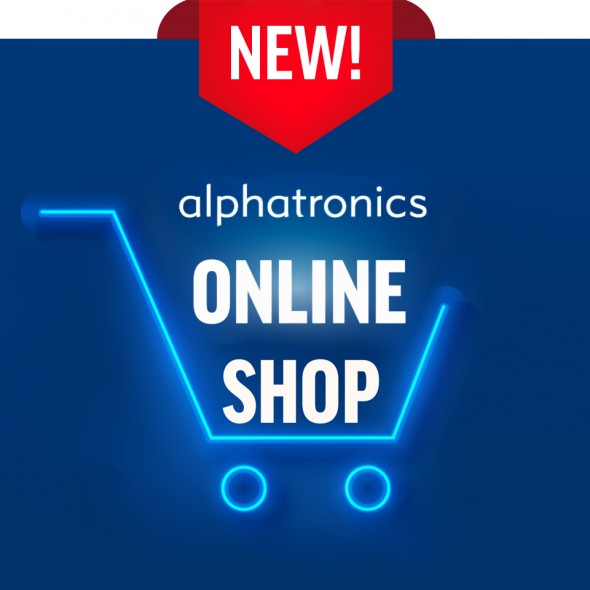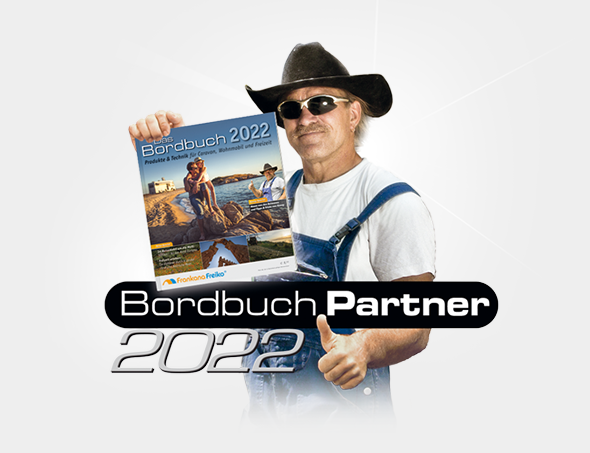 Bordbuch 2022 – we're included!
Over more than 200 pages, the Bordbuch presents products and technology for the world of motorhomes, caravans and leisure – clearly explained for beginners and with lots of background information and expert tips for travel professionals. We are included in the Bordbuch as one of their official partners.
Enjoy reading about it!
Your alphatronics team
Reisemobil International award
12 TVs in the test - we are the test winner!
This is how the Reisemobil International test works: TVs in motorhomes have to meet special requirements – especially when it comes to offering the widest possible viewing angle. All manufacturers claim that their products offer a viewing angle of 160 to 170 degrees, both vertically and horizontally – however in the test, many models showed weaknesses in this regard. They are only to be recommended if viewers are sitting directly in front of the TV and/or the screen can be tilted towards them using a special bracket.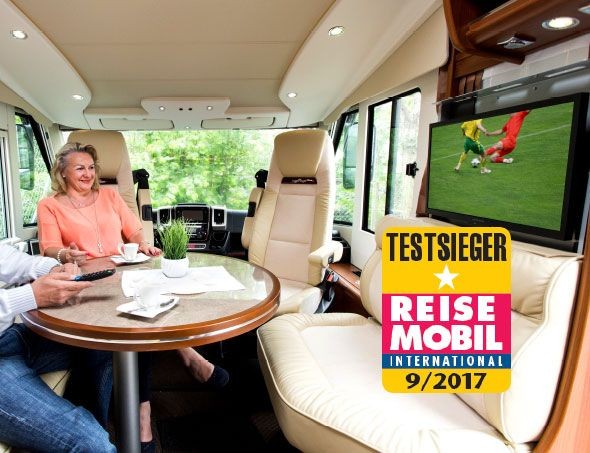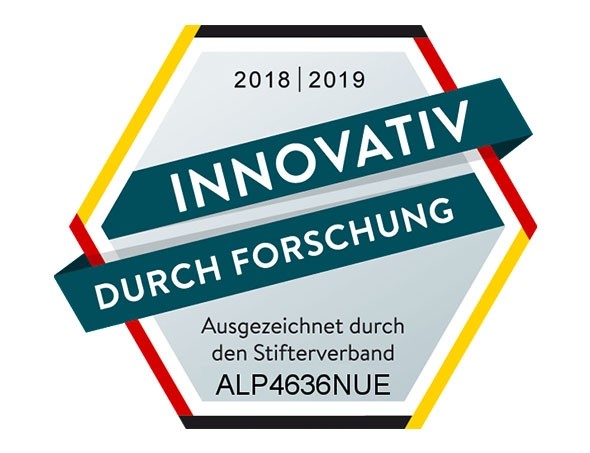 alphatronics has been awarded the "Innovativ durch Forschung" (Innovation through Research") seal of approval
Since 2014, the Stifterverband für die Deutsche Wissenschaft (Donors' Association for the Promotion of Humanities and Sciences in Germany) has rewarded companies undertaking research with the "Innovative through research" seal of approval. The seal recognises the special responsibility that these companies are assuming on behalf of the state and society in general.
The Stifterverband is one of the largest private science sponsors in Germany. In addition to its commitment to young academics, excellent universities and cutting-edge research, the association also examines and evaluates the status of German research and innovation. How much are businesses investing in R & D in Germany? What effect is this having on the future viability of this country?
At alphatronics, the pursuit of innovation is paramount. Thanks to our own in-house development department, we are always striving to implement new innovations and technologies in our products.
Award for our SL-Line+
Saving energy – an issue that has always been very important to us! Years ago, we were the first manufacturers in the mobile sector to introduce our eTV technology. This led to a reduction of up to 50% in the energy used by our TVs. What's more, all of our mobile TVs have a real on/off switch. We are delighted to have received the prestigious "Global Energy" award for the alphatronics SL-Line+.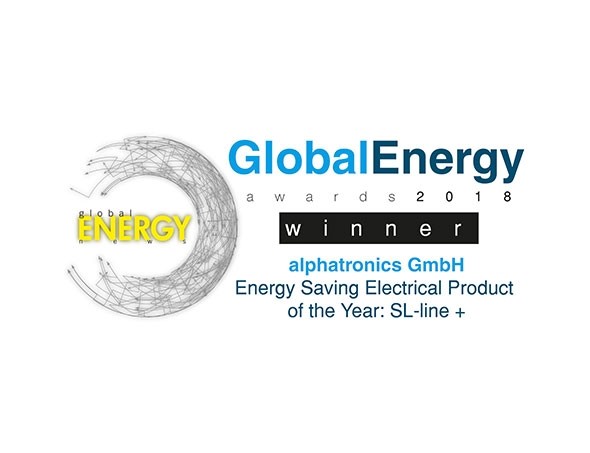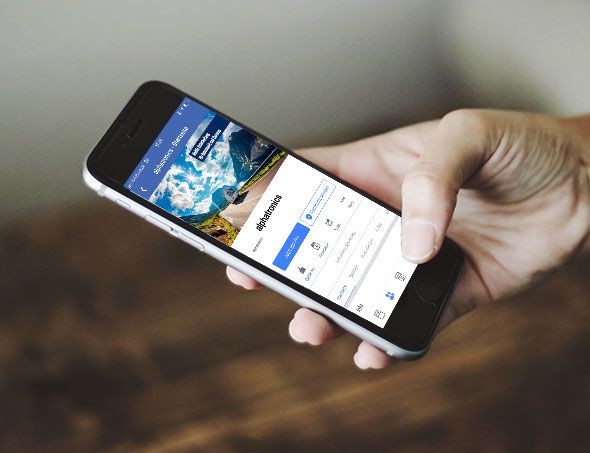 Follow us on Facebook & Instagram!
Go to our social media channels for news, interesting facts and updates. Naturally we'd love it if you hit Like/Follow.
INFO regarding DVB-T in Germany
Dear customer,
We are getting an increasing number of questions about DVB-T2 in Germany and the signal shutdown programmed for 2017, so here are a few answers.
Since May 31, 2016, 6 programmes have been broadcast in 20 metropolitan areas. On 29 March 2017, regular operation began in these areas, accompanied by a complete conversion (exception: NDR area). Conversion in the area will be completed by mid-2019.
Here is the excerpt from the German Federal Network Agency (Bundesnetzagentur):
ARD, ZDF and the media organisations recently emphasised that from June 2016 they want to implement a gradual switch-over to the new DVB-T2 standard. Sufficient frequency spectrum must become available by the end of the conversion process in mid-2019. This applies in particular to the 700 MHz frequency band. In addition, the Federal Government and the Federal Network Agency would have to ensure interference-free operation of the new DVB-T2 transmitters over the long term. This also requires rapid coordination with neighbouring countries.
Here is an excerpt from "Die Welt":
Introducing a new technical standard is almost never a rapid process. DVB-T2, the new digital TV technology for antenna reception, will take a few more years to implement – and viewers should remain patient during this time.
It is true that the DVB-T receivers we are currently using will no longer function when DVB-T2 arrives. The frequencies currently in use will be auctioned off and will no longer be available for digital aerial television.
As a replacement, DVB-T2 will be available nationwide from 2017. However, the DVB-T receivers currently in use cannot cope with this standard. So users will need a new device in the medium term.
It is also correct that TVs and receivers currently on sale contain DVB-T2 technology if they state this to be the case. What is not correct, at least in Germany, is that if you buy one of them you will be equipped for the future of digital antenna TV, and that you should grab a bargain now. In most neighbouring countries, DVB-T2 is linked to the old standard. However, as Germany is completing the changeover later, the newer HEVC standard will be used in this country.
Only TVs and receivers that offer both DVB-T2 and HEVC are future-proof. Customers should pay attention to this requirement.
All alphatronics models from 2016 onwards are equipped with a DVB-T2 HEVC (H.265) tuner. This means that you are buying a future-proof TV and will continue to receive DVB-T after the conversion.
The alphatronics team
You can find further information here.