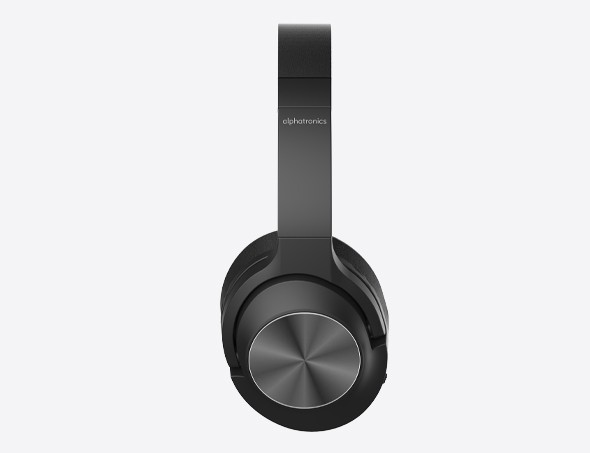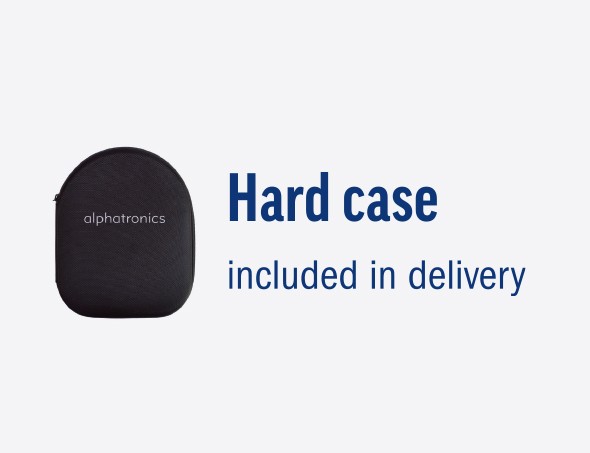 Over-ear headphones with the latest Bluetooth 5.0 technology and up to 15 hours of playback. Reception distance of up to 10m, impressively detailed sound reproduction and comfortable fit. Charging via USB connection, volume control on the headphones. Storage bag included in delivery.
Dimensions:
200 mm x 160 mm x 50 mm
Scope of delivery:
Hard case, charging cable, operating instructions
Version as alphatronicsSound 5 (see above), but with ANC "Active Noise Cancelling".
To ensure an even better sound experience, ambient noise is blocked out. With the ANC feature switched on, the headphones have an outstanding battery life of up to 40 hours (when operated via a jack connection).