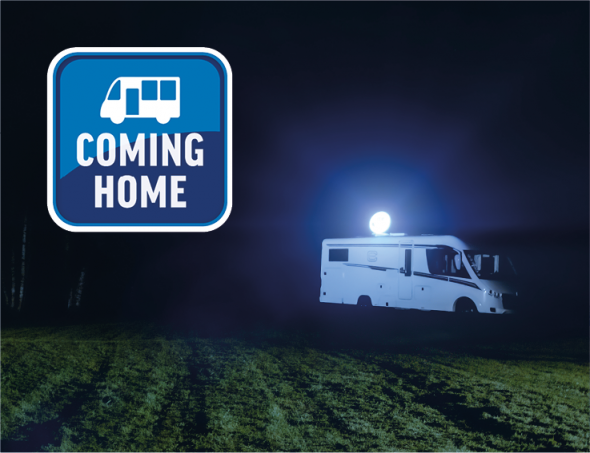 SIMPLY GROUNDBREAKING
Unique, helpful and clever: With GPS signal and integrated LED illumination of the antenna mirror, the alphatronics ONE shows you the way home.
Simply open the ONE app and start the COMING HOME function. Your smartphone or tablet will reliably guide you back to your vehicle. As soon as it is in sight, the alphatronics ONE lights up – if you wish – in the colour and intensity you have previously set. What a reception.
We'll get you home safely!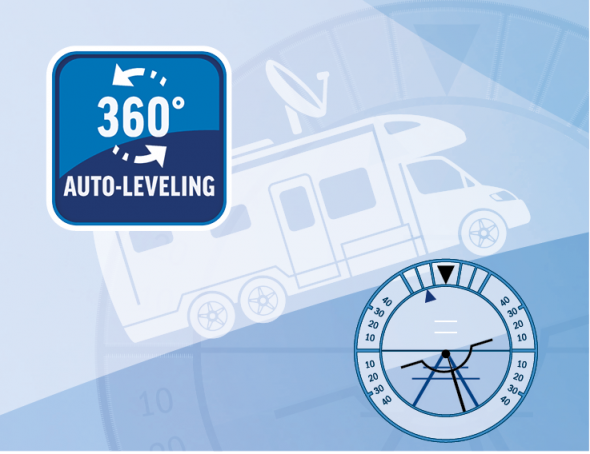 OFF-BALANCE? NO PROBLEM
To always deliver perfect reception – that's the mission of the alphatronics ONE. With our unique AUTO-LEVELLING system, we've come a little closer to this goal.
An integrated position sensor supplies data to the control unit. Thus, the alphatronics ONE finds the best signal for a nice afternoon's TV viewing at any time and at any location. Now all that remains is for your favourite club to deliver a similarly good performance.
Optimum reception on any surface!
GONE WITH THE WIND? ONLY IN THE MOVIE
The alphatronics ONE was already aerodynamically validated during its design.
Its low air resistance protects the system and other roof structures, but above all your ears. Because the less turbulence created, the quieter it is in your motorhome on long motorway journeys towards your dream holiday.
Well thought out down to the last detail!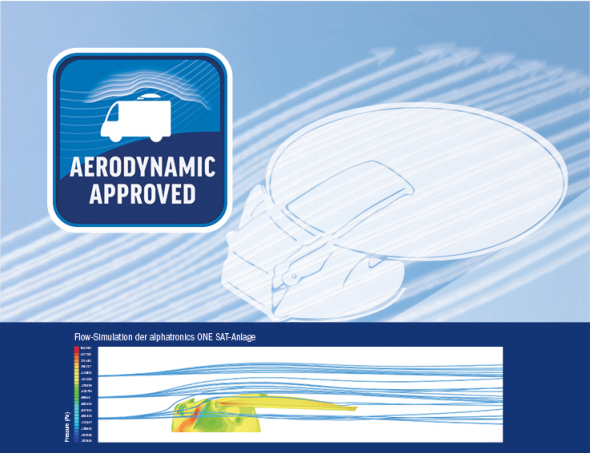 Do you travel a lot in the outskirts of Europe or more in the centre? Have you installed two TV sets? Do you stay in one place for three weeks or somewhere else every day? To meet every need, you can choose from eight different configurations.